Contractor Services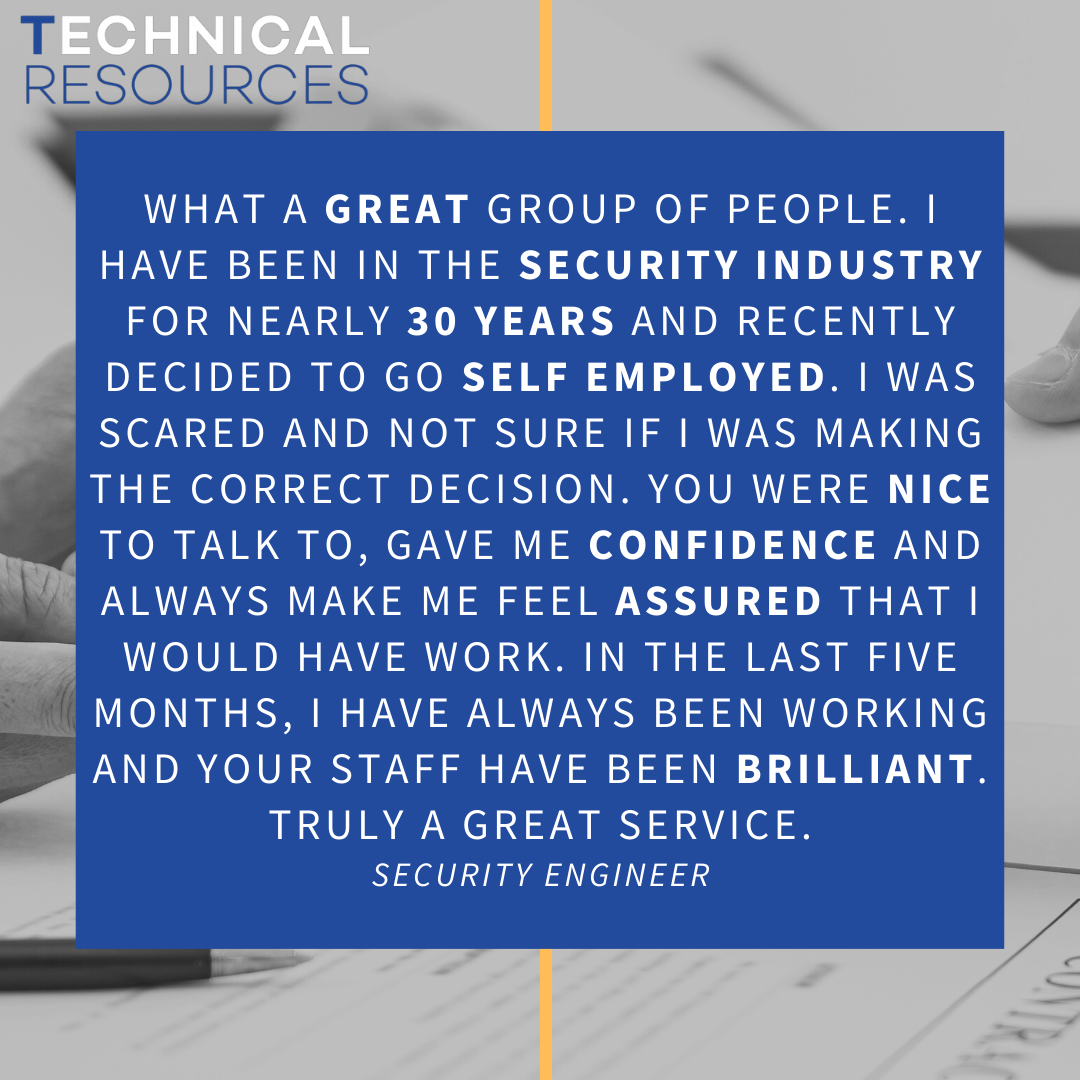 We love our job, and it shows with the feedback we receive!
We take pride in playing an important role within the economy, enhancing the competitiveness and productivity of the UK workforce. We help create better matches between workers and companies and makes it possible for companies to hire more flexibly.

Many companies say that their business would not be able to operate at all without the recruitment industry, while the flexibility provided by temporary work helps keep UK unemployment low!
Having a good relationship with your specialist recruiter will significantly improve the value of your search – from benchmarking your salary, to providing an insight into the company culture and interview process – and most of all, listening to your wants and need!

Our expert consultants build relationships with each candidate to ensure a bespoke service. This is what has led to our great success. We love receiving feedback like this Security Engineer we placed!

Find our current contract security opportunities - https://www.technicalresources.co.uk/jobs/fire-and-security/contract/

Categories
Access Control
Door Entry / Intercom
CCTV & Video Surveillance
Intruder Alarms & Detection
Smart Buildings