28 Feb 2022
Calipa Detect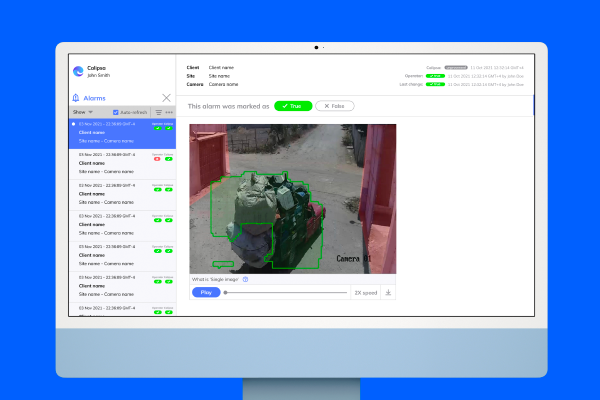 Calipsa Detect uses our flagship false alarm filtering
technology to detect the presence of humans and vehicles in
video alarms. Using deep learning algorithms, our analytics
successfully filter 93% of false alarms on all camera types. Additional features such as camera masking and scheduling give control rooms the tools to improve video monitoring efficiency and performance.
Categories
CCTV & Video Surveillance
Video Analytics