Advanced Analytics Suite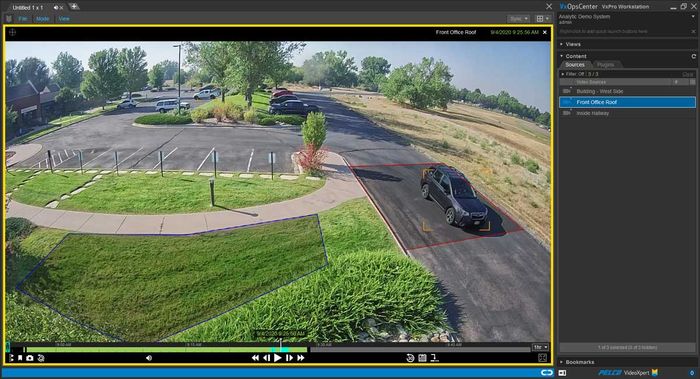 Pelco Advanced Analytics Suite is our most cutting-edge technology, leveraging AI-powered algorithms coupled with intelligence at the core. Embedded in select Pelco camera models, Advanced Analytics improves threat detection allowing Pelco customers to quickly focus on situations needing immediate attention for faster response times.
Pelco Advanced Analytics uses an AI-powered object detection engine that categorizes objects (e.g., people, vehicles) and sets up "behaviors", which are the rules of how these objects interact within a user designated area, known as a zone.
Key Features
Analytics technology embedded in select Pelco cameras featuring an AI-powered object detection engine
Stream and record analytic metadata from camera to VideoXpert™ video management system
License and configure through VideoXpert's VxToolbox
People and vehicle object detection
Object in-zone and counterflow behaviors