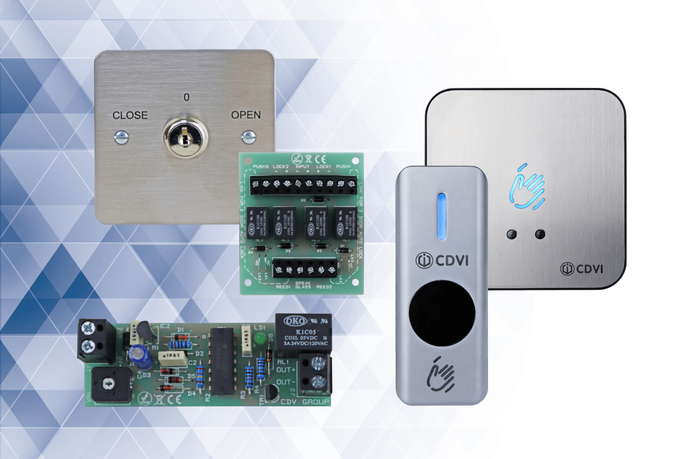 Exit buttons and devices, including novel touchless models, are available in a variety of sizes, styles, and formats for any interior environment. All our push-buttons fit the standard UK back-box format, and can be mounted on the RPSS-CUT mounting post. With the addition of a universal transmitter, push-buttons can also be made wireless.
CDVI's range of key switches includes models with 2 or 3 positions in both standard and narrow style, as well as EURO key switches.
Further accessories include door loops, timers, relays, and infrared photocells - all designed to create a seamless and cohesive door entry solution.
---
Categories
Access Control
Door Entry / Intercom
Home Automation
Smart Buildings
Other