7" WIT MONITOR PoE WHITE MEET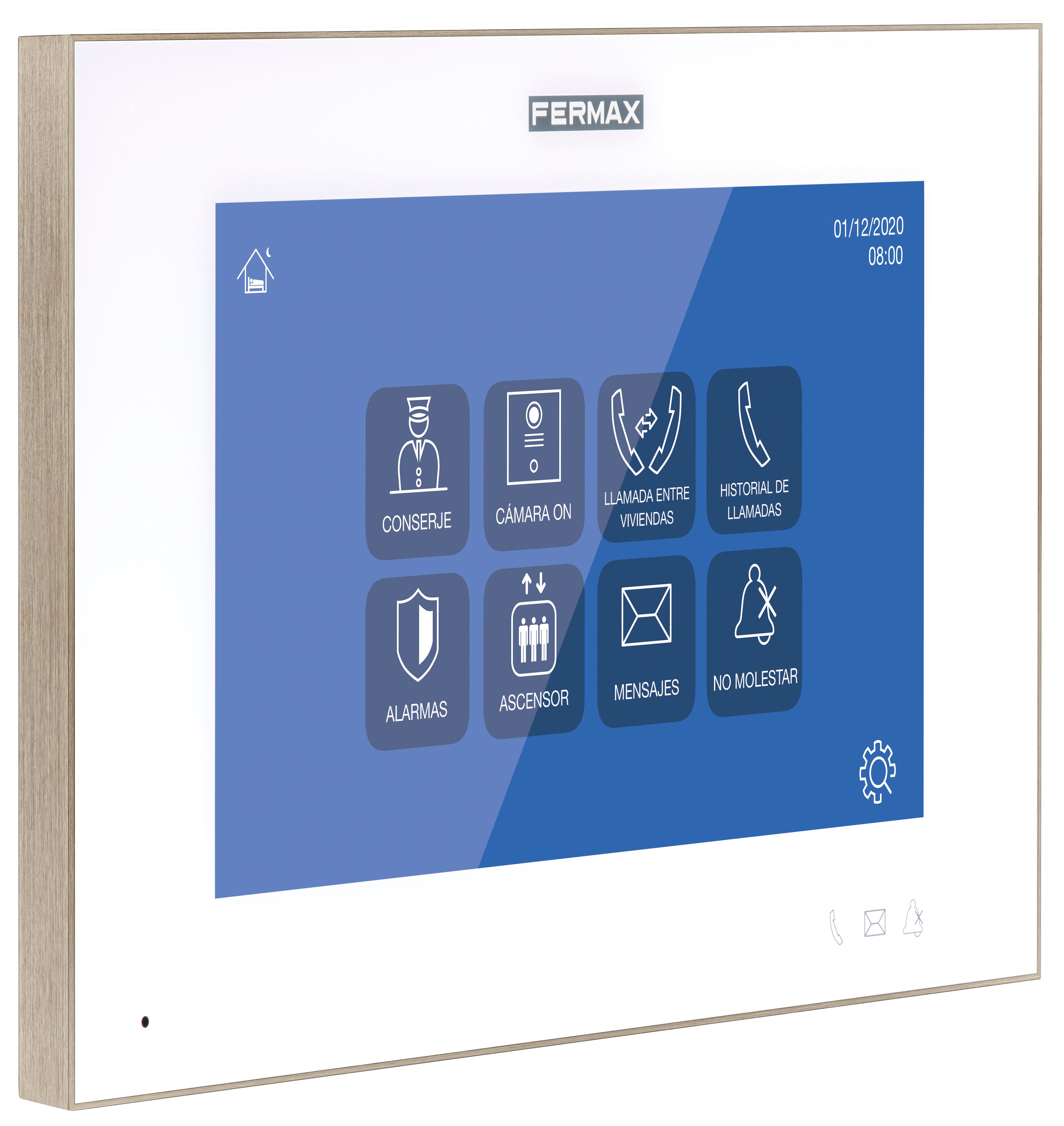 The new WIT monitor presents a renewed and distinguished aesthetic for the most exclusive environments. It includes a metallic frame that offers a greater robustness to the monitor design.
WIT touchscreen interface lets the user to answer calls and to manage missed calls, view and download the captured images, read the messages sent by the administrator, visualize the video surveillance cameras, activate external relays, notify alarms in the monitor and the guard unit, and even control the home automation in the apartment.
The exclusive aesthetics of WIT is supported by avant-garde technology that allows the installation of APPs, which increases the added value and functionality of the monitor. For a simpler installation, WIT monitors can be powered by PoE switches, which means that it is not required a dedicated power supply
Categories
Access Control
Door Entry / Intercom
Smart Buildings